Public Speaking: 3 Fears that Keep Leaders Playing Small (& How to Play Bigger)-Part 2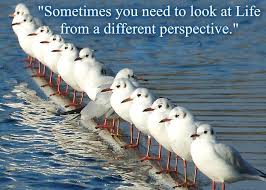 In Part 1 of Public Speaking: 3 Fears that Keep you Playing Small (& How to Play Bigger), we addressed the 3 fears that keep you playing small: making mistakes in front of others, trying something new, and not getting a return on your investment
You learned that it's critical to heal these fears so you can shine your light and FINALLY be visible to your ideal audiences. You move beyond these public speaking fears by: growing into the bigness of your your gifts and your vision, re-framing the way you view "mistakes," and re-framing how you view the return on your investment.
5 Strategies for Breaking into Public Speaking Confidence in Bigger Ways
Here are 5 strategies for your growing into the bigness of your gifts and your vision and re-framing the way you view "mistakes" and the "return" on your investment.
Prepare for success. You're more likely to feel good about your performance when you prepare ahead of time.  The rest then is up to the Universe to support you in any learning.  Be open to the learning without judging yourself.
Be vested in the journey-your own growth, and how you'll be helping people.  If you're focused on seeing immediate results, such as immediately getting a client from your speaking engagement, chances are you're setting yourself up for disappointment.  You're building your unique brand awareness.  You're exposing people to who you are as a unique provider of your services.
Speak from your heart. View public speaking as a way you're delivering a message-your unique message. Yes, content, delivery, and call to actions are components.  Yet when you speak from your heart while focusing on what your underlying message is, that is where you feel energized, at peace, and in your element.  It's also where the audience connects with you.
Focus on what your audience needs from you.  It's not about you.  It's about your audience connecting with and engaging with your unique talents, personality, and experience.
Embrace healthy discomfort as a good sign.  Remind your Conditioned Self (the part of you that is afraid of change and wants things to stay the same) that these are new opportunities for following your dreams. It's going to be uncomfortable along the way and that means you're taking risks. Without taking risks, we don't grow.
Summary
In order to grow into the bigness of your vision, and to re-frame the way you view mistakes and the return on your investment, implement the aforementioned 5 strategies.  They are sure to help you step out of "smallness" you're used to and into the "bigness" of which is calling you.
To your playing big into the large voice calling you,
Cher