WOW YOUR TARGET AUDIENCE!
Deliver your message in a bigger way for a greater impact
Learn to WRAP YOUR ARMS AROUND YOUR AUDIENCE so they FEEL your presentation!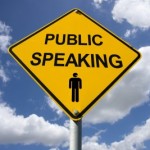 It's time for YOU to take the stage!
Rock your Audience with Power, Passion, and Purpose! Individualized Private Training
What People are Saying
"Great program; very helpful.  Dynamic coaching.  Most of all, I found it valuable having the opportunity to put together my story (using a different part of my brain than writing).  The coaching & speaking techniques really worked.  Very interactive.  I'm ready to go forward.  Thank you for that."
     Mary Harrison – Owner, Children's Promise – Green Bay, WI
"I am in Toastmasters but what was great about this program was the very specific feedback.  I learned the value of bringing in a soft voice as well as deep voice.  Actually giving the speeches during the coaching was valuable.  This program forces me to think about my passions and bring them into my business."
     Chris Robinson – Owner, Giant Seed Creative – Green  Bay, WI
"I thought this was an extremely valuable experience and I feel empowered to follow my career aspirations.  The supportive and open environment was truly valuable and made it easier to step out of my comfort zone.  I found the entire format to be interactive and it encouraged group dialogue.  This program made me realize that I need to step outside of my comfort zone and take steps to pursue the career that I want where I am able to make a difference.
      Nicole Gillis – Sales Support Operations Coordinator – Green Bay, WI
"Very beneficial.  I learned a lot about speaking as well as networking.  Getting up in front of the group and concentrating on energizing the audience even when they seemed disinterested during the simulation was valuable.  The got us me up out of my comfort zone and taught me more about our positives and negatives.  This will really help me strive to improve."
     Erin Longley – Lambeau Field Events Account Executive – Green Bay, WI
"I worked with Cher on my speaking confidence focused primarily for business meetings. Cher broke down the parts of a discussion especially the planning using a thought record. This helped a great deal. The biggest take-a-way was that I should pause to allow for my audience to react to what I said before I move on providing more information. My speaking confidence has improved my patience during a conversation especially with a domineering audience."
Pauline Forrest – Project Manager – Green Bay, WI
"This program enlightened me with techniques and examples, but much more than that it opened up my inner potential.  I surprised myself by the end of the program.  The great, positive support and feedback was valuable.  Everyone was here for self-improvement and everyone was very positive.  It was a nice size group for interaction.  I have been furnished with techniques and suggestions.  I also discovered my own abilities for me be more engaging.  This just touches the surface."
     Denise Reince Gonzales – Owner, Tri-County Business Solutions & Mary Kay Consultant – Green Bay, WI
"Hats off to you on a wonderful seminar today. I learned  so much and have only started my journey on becoming the best I can be. Thank you for your kind words of encouragement and bringing out the best in all of us. This was a very worthwhile event for me.  Thanks so much!!"
     Wendy Townsend – Green Bay Area Chamber of Commerce – Green Bay, WI
"I wanted people to want to listen to me and to want to have me speak to their audiences.  That requires me to be a great speaker-thereby increasing my marketability.  I highly recommend Cher.  It will help you stand out to advance your career or grow your business.  This was a fabulous program!  While I love who I am, including my voice, I want to ensure I am producing and providing clear and effective presentations and audio products.  Cher gave me fantastic tips and we practiced a lot, while keeping my personality and spunk.  Cher also made extremely helpful observations that increased my awareness.  Now my teleclasses, one-to-one sessions, and group programs are not merely informative; they are dynamic and engaging to my clients!"
     Wendy Fahrbach – Brown Dog Meditation and Wellness Center, LLC – Founder and Master Instructor – Green Bay, Wisconsin
"I loved not only being able to learn everything that Cher had for us but also seeing that others carry the same struggles as myself.  I found it interactive going in and out of group discussions; it really keeps you involved and engaged.  Not only will I be able to use this in my work, but also on a personal level; when talking with my children and my potential new opportunity that has recently come up."
     Caitlin Weyenberg, Hertz
"I think this could be an all day seminar! Would love that! I feel I learned I have a great story to tell, and even more than one. This seminar motivated me to keep sharing my passion and keep speaking! I will be talking about this seminar!"
    Julie Borchert, Owner of Just be Fit
 "It was very interactive and I met a lot of people sharing the same vulnerable feelings about public speaking. I found the constructive feedback on how to handle presentations, strengths, and opportunities to improve valuable. This seminar pointed me in a good direction on creating effective habits before giving a speech."
   Tricia Kromenacker-Phipps, United Health Care
"This great opportunity got me out of my comfort zone. The structure was excellent. Being able to practice public speaking and help with anxiety, getting to know others' stories and what inspires them was valuable. This seminar was very interactive; I enjoyed the more intimate setting for presentations. This gave me more confidence in my ideas and passion-I have a great story-why not share it?"
   Chiara Boss, Habitat for Humanity
"Fantastic enthusiasm and great tips to overcome fears! I found it very useful to practice giving speeches and getting feedback as well as talking about your inter critic. It was very interactive."
   Lynn Kroll, Wisconsin Public Service
"Much more than I thought it would be! Went deeper than surface level public speaking. Getting the feedback on the speeches right away was great. Cher was very involved in each group and person. I'll be more confident in my speaking!"
   Kathryn Pahl, Salvation Army
"Inspired me to be more confident. The entire session was interactive! I'll use the info I learned today to help me prepare for public speaking whether in a small group or large audience."
   Tia Chanthavong
"Reminded me of how I value public speaking, have the passion, and to get more involved in the Green Bay community public speaking opportunities."
   Ashley Blaszak, United Health Care
"Great insight into getting past our fears and other obstacles holding us back. I loved the open and honest environment. People felt free to be vulnerable and share their personal stories. We were free to ask questions and Cher took the time to adequately answer the questions fully. I definitely gained more confidence in my public speaking and presentation skills."
   Teresa Stinski, Wisconsin Public Service
PACKAGE TUITION
$697
IMPACTFUL program with 1:1 TRAINING that will EMPOWER YOU for engaging your audience!
What you'll get:
 Straight-forward public speaking tools that will tap into your unique message and personality, empower you to engage your audience and establish credibility
4 1:1 one-hour training sessions and individualized feedback for implementing these in a way that resonates with YOUR Heart and Soul and that of your audience
Personalized coaching for:

Developing a theme for your speech (for allowing your audience to enjoy your speech rather than have their brains working overtime)

Telling your story (this is a critical component for connecting to your audience)

Crafting your speech (this support and feedback will provide the foundation for you to be spontaneous and relax more during your speech)

Editing recommendations to most effectively pull your audience in to your message

Feedback and modeling for maximizing your voice inflection, pausing, and cadence(for infusing passion and personality into your presentation)
**BONUS**Speak up & Stand out for Visibility & Success Audio Download
from the
Tap into the Power of Authentic Coaching Telesummit: 24 Leading Coaches show you how to be Yourself AND Build a Wildly Profitable Business Online
Comprised of One-hour Jam-Packed Audio Download including:

10 Mistakes that Professionals make when Speaking Publicly & Solutions to Prevent those Mistakes
Examples Illustrating these Overlooked Public Speaking and Interpersonal Communication Components
Tools so you're Authentically Speaking for Visibility & Voicing your Passion
10 Methods to Voice your Passion, become Visible, & Engage your Audience for Sharing your Unique Message
Highlights of using YOUR real personal and professional stories to captivate audiences
The importance of effective nonverbal and voice-related behaviors
How to be your own best messenger
How to exponentially reap the benefits of the right public speaking presentation
If you're looking to:
Start or expand networking
Jump into or refine teleclasses, webinars, online video or live presentations
SPICE up your website message for attracting clients
You're in for a HUMUNGOUS presentation tool box! It's gonna fill up! When you open it and reach for these tools, remember they are yours to capture the attention of one or hundreds of people! Buckle up! Your passion's gonna become more visible!
As the owner and founder of Master Your Accent, LLC, Cher Gunderson is passionate about helping people break through their terror barriers.  Cher connects professionals with their clients and their markets through dynamic verbal and nonverbal, live, virtual, and written communications and confidence skills training. Through her own experiences of speaking to live and virtual audiences about how she empowers foreign-born professionals to decrease their risk of misunderstandings, Cher trains and motivates professionals to step into their public speaking potential.  Her program results in engaging, interactive, credible presentations that inspire and move audiences to action.